Our video platform Chrome extension is now available in the Chrome web store!
Installing this extension creates a widget on the right-hand side of your Google search. As you perform searches on Google, relevant results from the video products you subscribe to will automatically populate in this widget. Clicking on these results will take the user into that video product to view the video.
The extension requires the Chrome browser and at least one active video product subscription. Customers with multiple video product subscriptions will have access to all products at once.
To get started:
1. Click on the link below and then click the blue Add to Chrome button.
https://chrome.google.com/webstore/detail/infobase/bebdemippegmcepfekkdckddklkldeeg?hl=en

2. Grant the extension permissions to complete the installation.
3. Once finished, you should see the Infobase icon in the top, right-hand section of Chrome where all other extensions reside.
4. Click on the icon and sign in to complete set up (see below). You can sign in using any generic building-level account, a personal user account, or the Sign in with Google option if your account is using that service from us.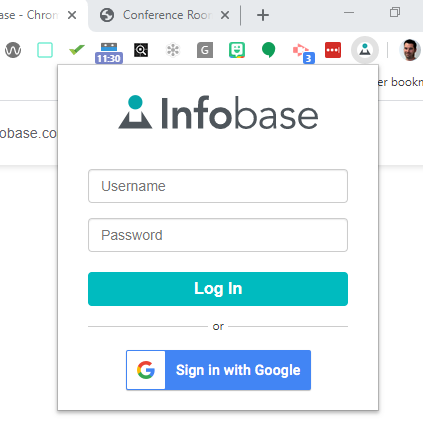 5. Once logged in, you can always click on the icon in Chrome to log out of the current account and switch to another one, and/or use the gear icon to set your preferred product order (see screenshot below).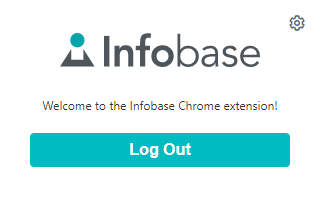 6. Go to Google.com or open a new Chrome browser tab and enter any search term or phase. See screenshot below for an example of how the results look.