To start adding your own YouTube video content you must have a Teacher, Librarian or Admin account.
Once the YouTube content is selected, you can share with your students. Please follow the steps below:
STEP 1
Click on "My Content" in your account menu
*Note: If you don't have any content in this folder, you will not see the YouTube button.
STEP 2
Click on the "Add Video" tab at the top of the My Content Page

STEP 3
Enter the search term and perform a search

STEP 4
Select the Youtube content that you would like to add. You can select the items by clicking or deselect them by clicking again.
STEP 5
Once all items are selected, scroll to the bottom to either cancel, load more results or move to the next page.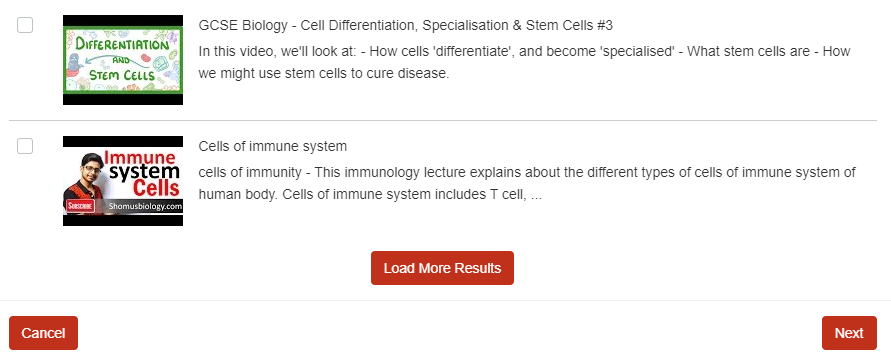 STEP 6
Here you can choose where you would like to add your content. You can add to:
Favorites- Existing or New Folder
Playlists- Existing or New Folder
STEP 7
Once you click save, you will have the option to go directly to your content page or Playlist page to view your newly saved content.